TM Web Design® was on 2/6-99 registered as a Web Design and Internet consulting company, located on Aaland Islands, Finland. My favourite tools creating graphics are Photoshop, Poser, Cinema 4D and Apophysis. My site is in english, I also speak and write swedish and finnish. If you have been here before or if this is your first visit, you are always welcome to e-mail me if you have any questions.
Tools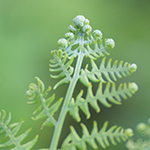 Photography
Canon EOS 600D
Shop
Favorite Quotes
"It takes a wonderful brain and exquisite senses to produce a few stupid ideas."
"The wisest mind has something yet to learn."
"Happiness is not a destination. It is a method of life."
"Love of beauty is Taste. The creation of beauty is Art."
"Second star to the right...and straight on 'til morning."
"I like my species the way it is."